🔍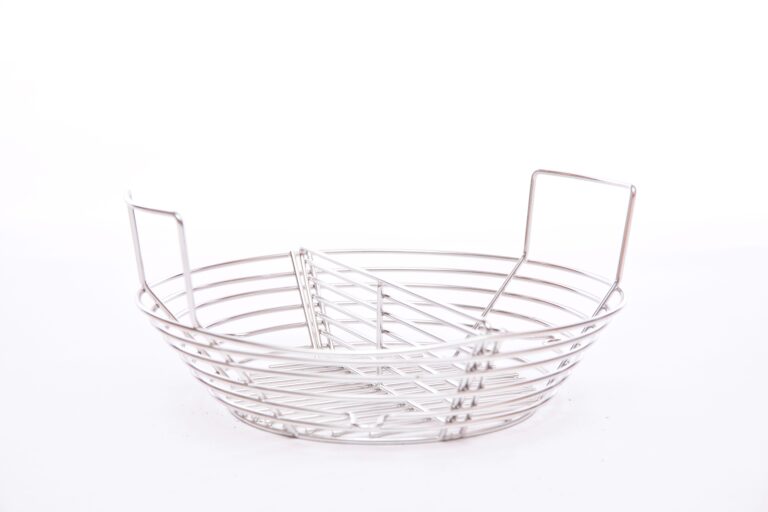 Dreamfire Ash Basket
69,00€
Dreamfire Ash Basket is an easy to use ash basket which helps you remove ash and coal debris from the leftover charcoal and ensures perfect air circulation for your kamado making it easier to control the temperature during longer cookouts. Before using your kamado, lift the ash basket out of the kamado, shake out the ash and small pieces of charcoal and place the basket back on the grill. With an ash basket, there is never a problem that the cast iron plate on the bottom of your kamado is covered with an ash layer, which prevents the charcoal from burning efficiently.
Bottom diameter 23cm
Upper diameter 36.5cm.
Fits Dreamfire® Trendy Classic, Comfy and other 21-22″ kamados.